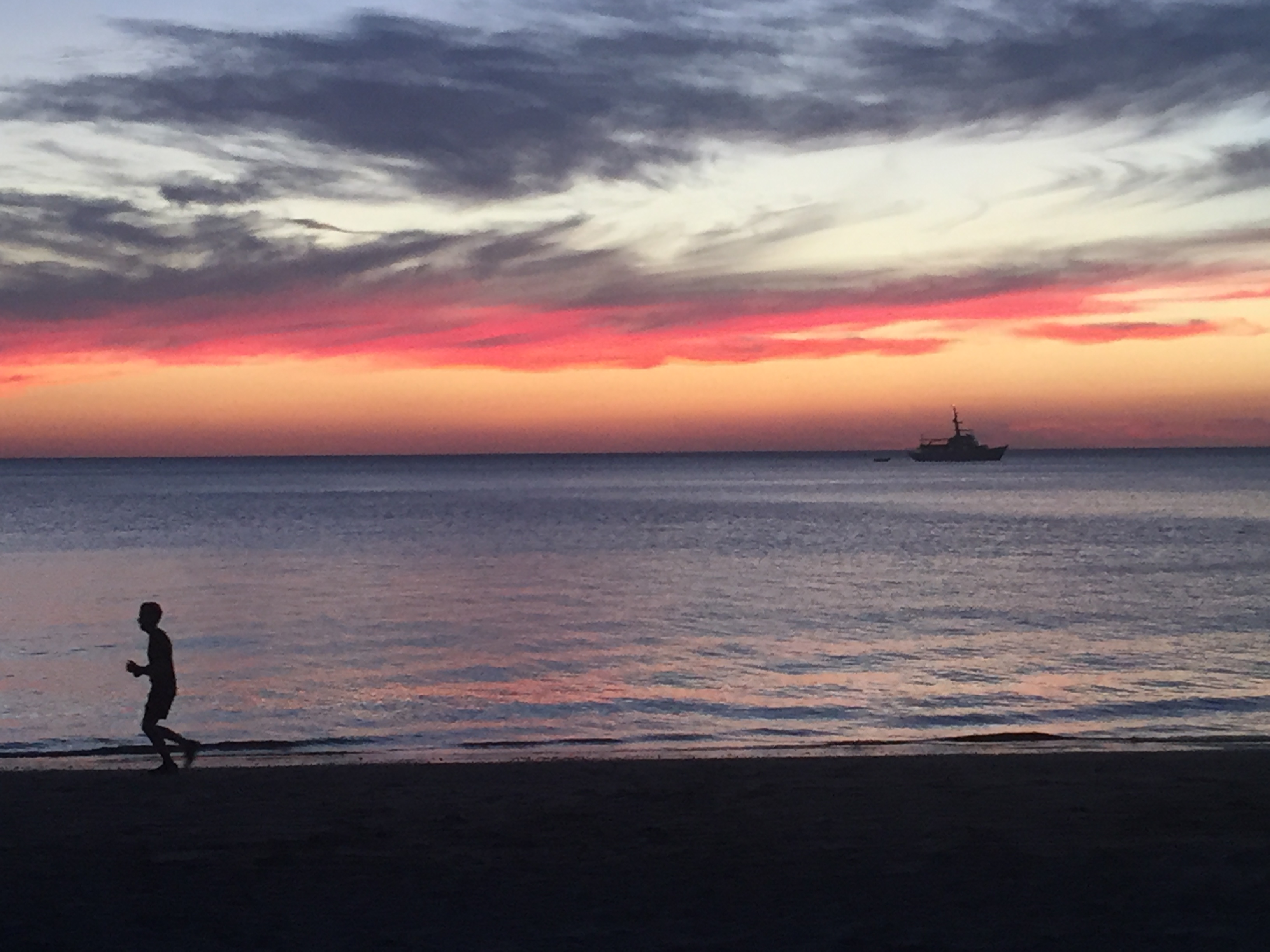 So I have 10 hours in Kuala Lumpa airport so I thought I'd put some photos online. Above are various shots of Ko Lanta. Including the petrol for sale in rum bottles.
Shot in Hamock was in the Blanco Hostel in Koh Lanta and the shot of me on a laptop was at the Kohub – probably the nicest coworking space I have been too
I left Koh lanta and really enjoyed the relaxed vibe, the great sunsets and good coworking space. I'm now off to Krabi and then Melbourne.